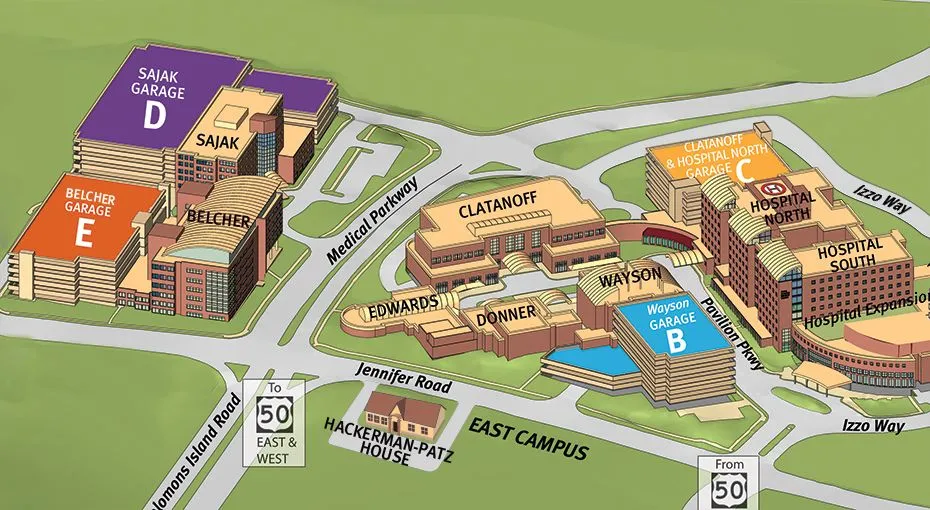 You will want to park in Parking Garage E
Free parking is available for patients and visitors to the Belcher Pavilion in Garage E.
Entrance to the building from the garage is from garage levels G and 2 only.
Follow signs into the Belcher Pavilion.
Please give yourself plenty of time to park, as the garage fills up quickly.